Rediscover the authentic Moe's
restaurant in Saint-Sauveur
  A success story that dates back to 1989  
Moe's atmosphere will make you feel all cozy inside!
 10% off when you present your ski pass 

See all the details

Located in the very heart of the Saint-Sauveur village for 30 years now, Moe's Saint-Sauveur is the perfect place to enjoy a family meal or watch the hockey game with friends in a warm and festive atmosphere.
Our varied menu has something for everyone: smoked meat sandwiches, burgers, pizzas, pastas, salads, ribs, and much more. Our choices are guaranteed to tickle your taste buds! We also offer a daily selection of freshly cooked meals, as well as a European and American-inspired seasonal menu.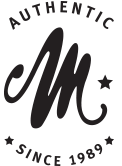 Enjoy your meal in our bright and spacious dining room for up to 150 guests. We can also accommodate large groups (upon reservation), and create a menu that's specially adapted to your group's needs. Our friendly staff is ready to welcome you warmly, and ensure that your evening is a total success.